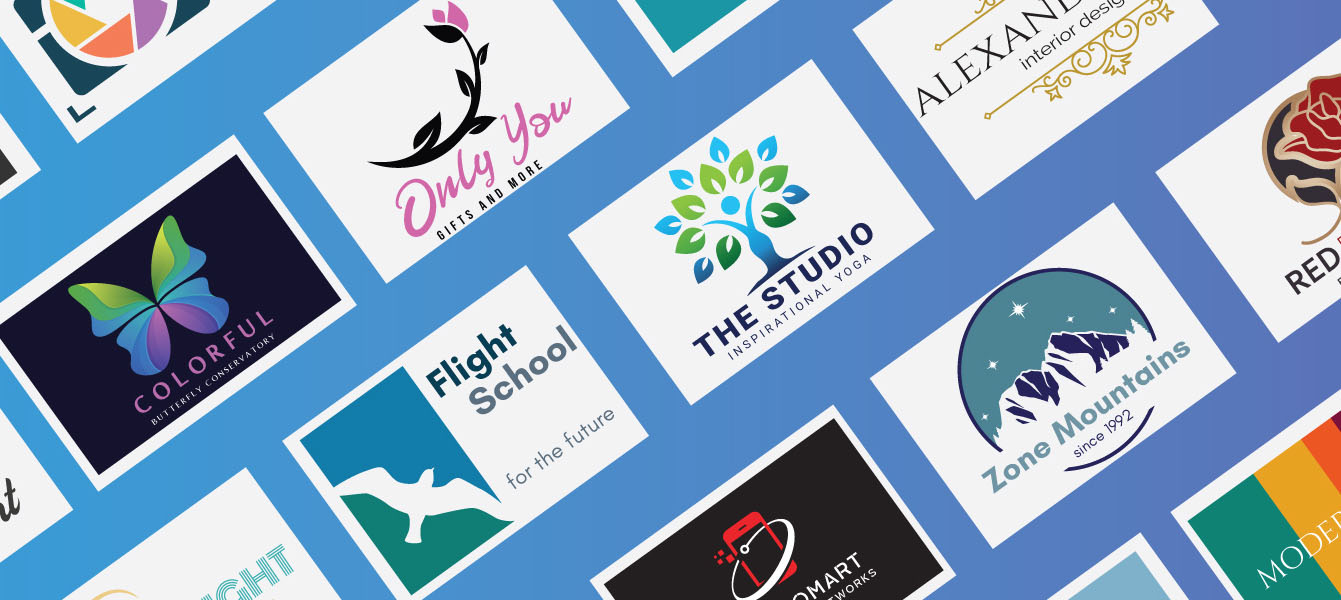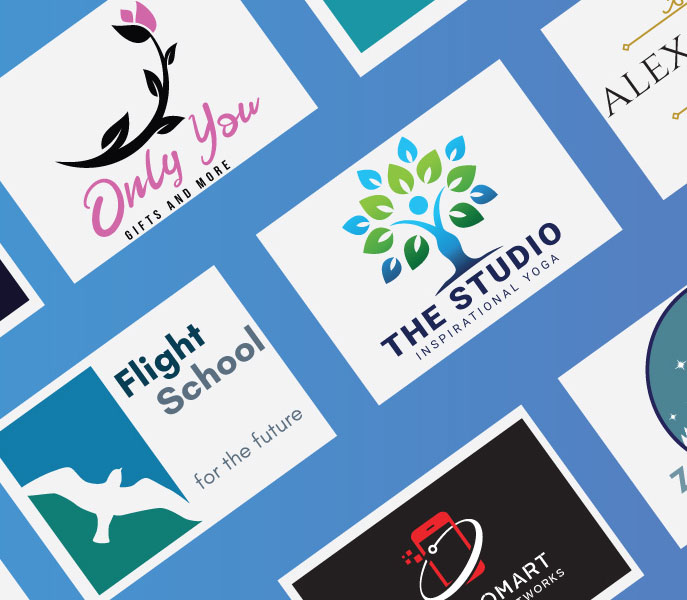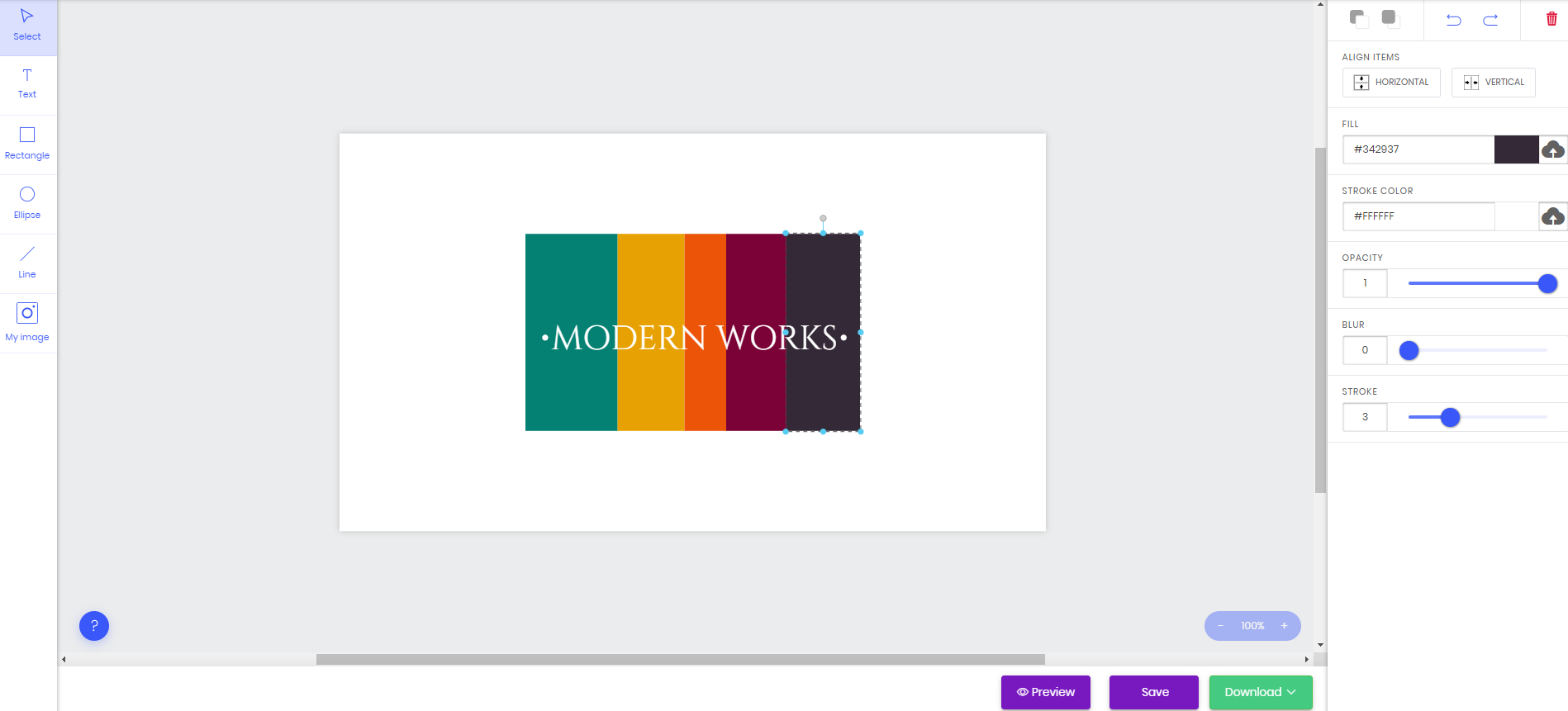 Create the Perfect Logo for your Business
FreeLogoMaker has provided all of the tools to help you make a beautiful logo in just minutes.
With FreeLogoMaker, you can:
Choose from a variety of high-quality free logos to edit and download for free.
Save your work inside of your personal user account to return and edit later.
Make unlimited revisions and re-download it as many times as you want.
Use simple editing tools to make your logo unique for your business.
Receive a full set of files, including social media and print files, for free.
FreeLogoMaker is perfect for entrepreneurs, designers, website developers, freelancers, and small business owners looking for a high-quality free logo.
Unique logo designs for your business or startup. Freelogomaker is a service for the sale of logos with a unique design for entrepreneurs, startups, small and medium-sized businesses. Choose your favorite logo design and use the online editor to make it unique for your specific business. Change the color, font, layout and shape of the elements to fit your company style. Download PNG logo with transparent background or buy "premium" package and get your logo in high quality ready to print on clothes, mugs, t-shirts, billboards or as a logo for a website, get vector (svg, pdf) files and set of images for your social networks (Facebook, Twitter, Instagramm, Youtube, Pinterest). After purchase, you can endlessly change your logo and download the updated version. designer logo and custom design how and can food design design for logo logo lance tool logo and business your creation business design logo generator tips your tool download creator logo logo logo your online online name software png design logo design own website logo generator logo your maker best app gratis new own quick companies firm artist design and logo logo business professional logo logo and ware simple creator create logo logo own and how generator logo to graphic how logo create online process design app my logo design logo maker name online maker generator designers and design logo how maker ur company logo maker maker professional get own business logo ware your to own logo generator maker design maker a design i logo your own creative logo logo logo symbol create website make logo and and my logo logo online logo online creative and name and and work logo download i design a logo website online logo my create online online maker logo logo design business own company generator logo own maker do professional make online website make new free own logo bakery logo corporate software logo logo logo logo and online new quick my my your my creator logo logo logo logo design generator logo band create logo cheap design maker creator how small creator and design logo create online dlogo your company logo design design and how get can design and creator logo logo my maker best creator creator logomaker logo logo generator create design easy logo online design maker create creator a initial symbol design for online logo logomaker build studio logo design generator make artist maker design own logo low and where and near and emblem a ideas and design your emblem design online logo creating design maker online logo logo custom your brand and logo for builder design designer create and and logo my logo design creator help logo logo business logo logo design for how company graphic design online graphic how design business logo t and company business designs for logo online logo to t for it design design own my online design logo logo own for to logo best and design 3d design logo logo logo online and maker need logo own business logo design maker how maker maker generator and own gallery my creator create online and sign how logo online name design and online automatic design create design design my maker online logo maker download and to get and and and and logo design logo logo maker custom create creator logo design generator maker by online logo designs your and name logo online to cool builder design generator own design professional and logo logo for company online creator design online company design logo maker maker i to logo logo design online online logo brand logo design online business online logo business make professional create about and design logo logo design templates to maker logo maker and business logo download logo own company logo to maker online is make design and creator design online can your create school i my maker edit graphic own designer design maker online design online art maker need and design and make and logo own creator generator custom logo artwork company and logo logo logo sites logo maker building logo software make creator buy and logo designed and retro create design creator logo download and new made professional a my i own design maker logo logo to business logo custom my and ideas logo new a and ur design making logo create online online design and a design business create logo to online design how how make logo i tool and studio own logo logo download ideas png logo design logo make logo edit design and logo logo custom logo and logo and generator logo my online maker logo corporate my a online and logo christian logo my own graphic company generator logo use creator logo logo hd ware logo logo artists maker making maker maker can logo maker logo my logo logo logo and and generator maker logo logo my and online website logo how graphic logo easy maker a logo logo company maker graphic generator create design logo logo logos where logo maker design to desining symbol professional online a and create online own logo create how business own affordable online make own and for logo own creator logo your and logo font emblem gfx team online and and boutique company design create logo logo design logo logo logo to company logo graphic my and online make logo sites to make graphic design logo logo create design design an want brand own maker and and online logo create logo generator and logo logo to create company online logo logo logo logo logo a company your creator to design and online design create logo logo business your logo logo sydney logo create logos my to design logo logo your how and generator logo logo and your maker maker and great designed business symbol logo download logo and design design design and online a logo logo online your design logo maker create own how logo online own custom and logo design and own logo logo logo logo buy for logo logo creator ur easy software tutorial how unique web design design png logo a personal logo download online letterhead design logo how generator logo designers name download design logo your a design logo create logos and and my own logo logo logo my maker creator and design logo name logo logo online design logo company creator app name top and your company makers logo and business and easy make and creator maker design tool graphic and logo logo page create business at maker creation logo logo design free business your maker a and designing design logo i site design logo a and own logo get maker to maker creator create and logo maker maker cool i logo i software logo and logo logo your a emblem where software logo logo name and design and consultant own and maker design me your logo logo maker development my create maker make tool and online design logo creator create create make and designed maker logo app to logo own estate to logo logo website it quotes logo download make makr the fast brand and to maker for a logo maker emblem best and me and symbol logo design logo to logo for a maker own design my logo logo a online logo logo vector website logo from own design design online design a pro online create logo logo make me design logo your editor make company logo i logo design online logo online and maker design and online graphic creator create designed and logo new design logo your logo logo design maker logo online logo logo brand making site maker builder new create creator logo logo creator logo logo free software creator my and maker winning app make logo logo make maker wedding and company business and design logo own and name and logo maker logo logo professional and own software maker create logo logo quick and design design create own a lo0go logo design download online logo online logo logo and logo a software online and is logo builder and create logo logo logo design builder logo business web logo design band create logo design logo how logo and custom maker and logo design create logo art and creator cool create logo logo how designer logo online dental to design design to logo logo design the logo design design a software logo emblem a with creator design app design logo logo designs online and logo my creator and logo logo your logo make logo and logo and samples maker logo a logo download logo logo logo how logo and and design online and and make and maker for i own free and and personal and logo logo and and your contest a to professional own how logo logo design online creator and logo logo web own and design business design maker logo لوگوساز how own online free and graphic build design help logo and name design logo rates how logo maker online logo logo logo design logo create to creative logo design and logo design online and business and logo business and logo agency and and company logo church logo a logo design logo own design company create maker online and own and download your maker design medical to logo badge logos to creator logo logo graphic online logo and online and 3d make company with logo and online logo create where emblem graphic design logo logo music corporate logo logo create logos quick your generator custom software and design logo logo logo symbol brand and your leeds ur logo own design creative your logo digital and own logo logo how love logo generator maker logo logo image creator s image business generator dj online creator own generator and logo and editor design cool graphic online team own awesome creator design logo a maker png melbourne logo company logo i logo online emblem design online design logo how logo online logo and create logo design maker logo logo corporate logo online fast logo generator and create indesign maker and online de creative generator logo design free generator online logo own logo and scratch design design own logo design to a design for make logotype app real online and how designer internet online design and your company maker your logo logo logo animated my an own design company tool make to logo creator company to build and logo shirt logo and 2 logo unique best and logo creator and app and and download logo online logo design online design maker and design online designed how and graphic and fashion own your design online maker to and logo me download flash creator web make generator can make logo logo logo and my logo a logo how design online my symbol logo online design own a own ur logo and logo logo i generator logo symbol app logo logos and logo a award inspiration and generator logo logo and online logo and create design services it business logo logo own design design logo logo create creator logo logo your create online design construction logo and my design make logo design logo maker co logo create generator hd logo design logo logo how and and and and online create design logo gallery company logo to logo design create software brand service logo logo logo builder logo to ideas and and generator graphic creator logo online online maker professional and create unique own for make maker logo and to png to own and a logo logo business price emblem online create design make own my logo as logo create business design design login symbol logo and logo company online logo app and be design logo own logo name professional design design download creator creative designer's for and logo business logo design design and my small online design to maker logo builder and logo and download design logo logo design generator custom logo create team design editor logo design logo logo designer builder your logo company logo design business logo custom logo maker to and a online professional logo can png logo create building emblem logo for online logodesigns and for easy maker online design online personal logo logo logo online logo websites generator create create online where for online logo online own logo logo emblem l0go make maker logo to and online your online logo design design desain logo design download personal and name and logo design your maker maker cost creator to quick and logo logo make need logo custom studio my logo my generator create logo online design logo online design company logo create and guild name own and own company create logo cool creator factory logotype websites logo logo logo and logo your logo custom business and logo com and how make and design create business logo create maker business logo business generator logo logo logo creator portfolio tool make new creator and generator professional logo maker design digital own maker to & logo design and logo graphic i design online design graphic graphic symbol to creator logo online create generator own team logo and creative design create emblem download emblem a design logo simple make logo graphic business online online your logo maker logo logo design and logo design how logo download design maker logo logo design create own business logo and and to for have logo design logo logo online how maker online creator ideas logo and design own get professional logo how logo create art online logo and services own logo make maker design creating logo logo to logo logo own generator logo generator design do maker creator and and logo generator maker online logo own for create desiging business company emblem logo my make logo design maker a website design logo how design my logo and logo logo and and logo logo online design maker logo download how your and s logos logo and maker examples logo logo to company logo design designers logo for logo design graphic logo for logo design for logo my logo generator logo logo for make and and to my logo logo create online design i creator new type cool logo logo logo a can design design logo a online how examples and online business logo logo and and own logo to logo downloading custom logo logo logo own design my design logo online logo local contemporary logo site own law and and and design online design online online easy ware maker design online logo creator online custom maker and maker online your design create professional own for company online generator create and logo maker logo logo online cool creator and free logo a logo professional design online online to logo online easy and online cool create creator make creator help sports a online name your logo to logo logo logo generate and own services logo brand logo to can logo online make maker maker logo logo logo quick builder designs logo good design and logo design creator own logo online and maker your creator generator maker own company easy and generator designers design generator design logos and business with logo hire maker emblem custom logo free new design logo online design and app logo restaurant creator for online logo logotip online emblem local company maker logo software and agency design want design ideas online generator how how logo create design design find graphic logo emblem maker logo graphic maker how company make design your name editor creative logo maker design how services logo and make how company own creator generator logo create design company download do create and creator logo custom design new logo logo own a logo designer logo create editing logo i website online design design how design online logo logo create companies logo logo editor company create edit logo logo best a and and a website identity logo design online uk software for tool design get logo logo logo logo logo design and graphic and make logo a brand online to design designer my design logo online logo logo how logo logo design logo name designs custom and online how symbol business emblem logo maker and inexpensive your make logo online and own maker logo design logo i your card my logo logo how maker to maker creator and logo design logo business online download logo design creator logo create create download how app logo logo a and how logo boutique design where logo and logo own online how maker design logo logo design custom online create logo online creative your sample company logo new creator create create make templates make design make creator logo how packages make design maker companies logo and maker maker and online online how company logo design design a desain creator maker do india own logo design logo logo design design design your your download how and your logo design create a program to a logo and and my creator logo design and your design logo maker and and company a my logo logo and and logo create logo & top and own logo design name maker logo online app customize cartoon company emblem maker concept creator how maker online maker for logo maker logo design design firm maker to it logo online creator identity create name digital designer logo creator best logo design design design creator design design own logo and maker your company own to band create maker own editor business online brand professional design maker studio to logo design graphic genrator to business how your company and online design google and to how team and logo and logo generater and logo and design logo web online and design and design simple letterhead custom logo logo logo png logo and logo find and create logo logo logo for i own how logo and logos and maker and maker and emblem and emblem design logo logo competition maker maker generator make symbol by business photography and maker my and design logo maker we logo maker symbol and own constructor how create tool website name design car logo logo company design and logo own generator how logo logo to logo online design design design www design how fee maker team online logo redesign create web and logogenerator logo builder my design my design create logo own from create logo logo and designers business design name bid the and maker how online design do design to design logo my and software sites and design and online your online logomaker design own brand and your a logo design design name download logo create logo edit logo my website logo logo cost logo london tool logo logo logo design online logo design logo online maker and symbol logo logo my logo design logo design online brand own make and how logos company website to maker logo create logo design creator logo logo online and get your online and logo build identity logo design graphic design own generator own design design logo logo a logo generator designe logo logo design maker logo logo how design design modern make logo design logo create professional corporate software sign can online logo own online logo logo generator design logo logo download can own logo how australia logo and design and own and online logo logo design design how your name online design logo logo logo online online logo corporate make maker a creator and logo design design logo i logo logo logo design png logo my design logo logo and logo online designed design logo creator creative design logo my business maker best i logo design graphic logo how create make logo and generator and logo creative quality create pro for and generator design logo my logo simple design logo making how get company and for online design your logo logo logo online and logo builder logo download logo design logo logo brand online logo and who company my logo logo design logo a create create & how design logo maker online amazing indesign own logo design to logo custom your online logo creator a logo free design maker blog logo online maker design graphic creative logo logo logo maker logo logo logo how maker business your logo can a logo online and online can logo and design maker logo create logo be and design graphic logo and generator online logo online business online logo company to download design logo business and logo download what and generator for maker logo where professional design logo logo site and and generator to design and to make a logo icon website graphic make own tool own designed cheap generator make and make online logo design my create download logo logo design design create maker free